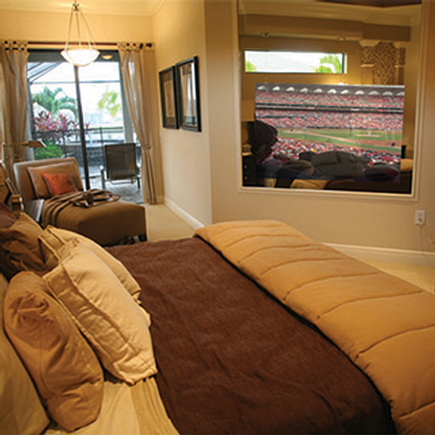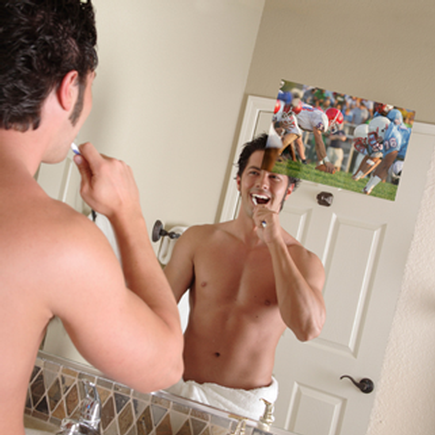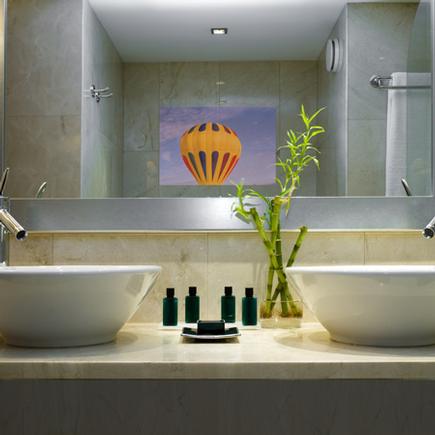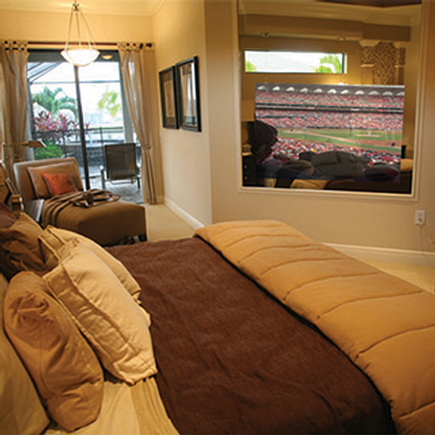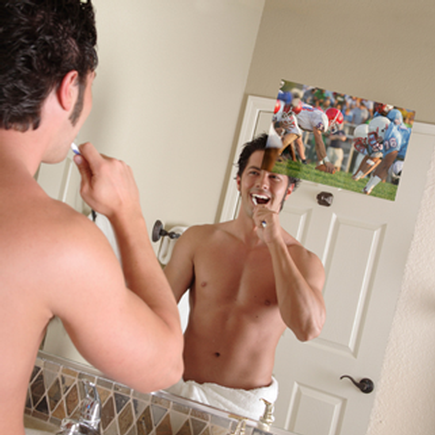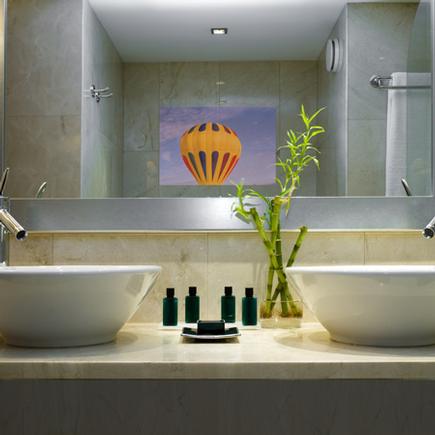 Hospitality
GIVE YOUR GUESTS SOMETHING TO TALK ABOUT...
Operation of a Mirror TV is easy for your guests and works just like any Television product. A hand held remote turns the television on and off and with a simple press of a button the TV appears and disappears. When the TV is off, only the mirror's perfectly clear reflection remains and the TV is completely undetectable.
Our Mirror TV's come complete to you ready for in-room Cable, DVD, VCR, PC and in-room hotel programming connections. Our units can also be modified to be IPT compatible.
A Mirror TV in your hotel bar is a unique way of combining technology and style and is sure to impress even the most seasoned traveler.
How do you set your hotel or resort property apart from the others? It's easier and more affordable than you think with Accent Art and Mirror. Our Mirror TV's are an easy upgrade that will truly impress your guests and give them something to talk about. Adding a Mirror TV to your guest bath allows your customers the convenience of watching the news, sports, weather or favorite program while going through their normal bathroom routine.