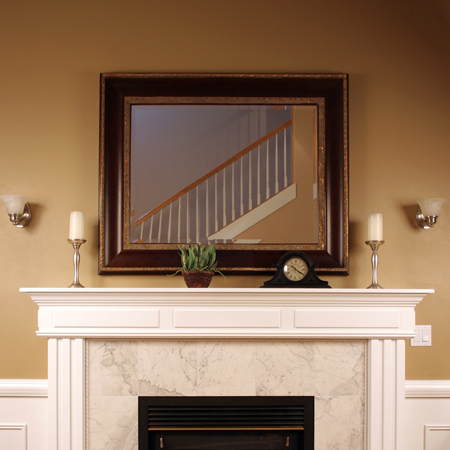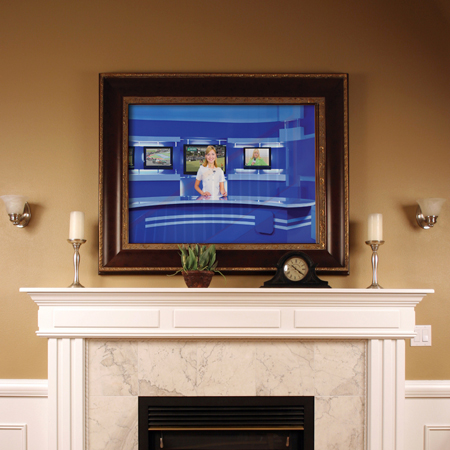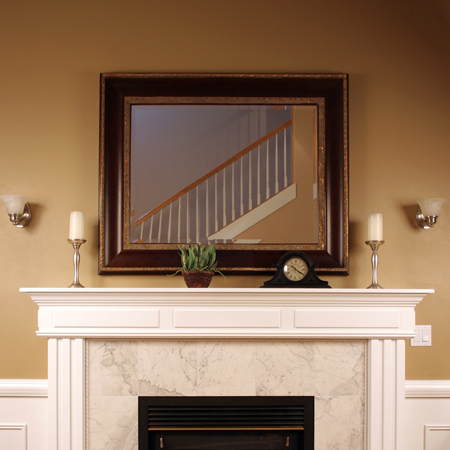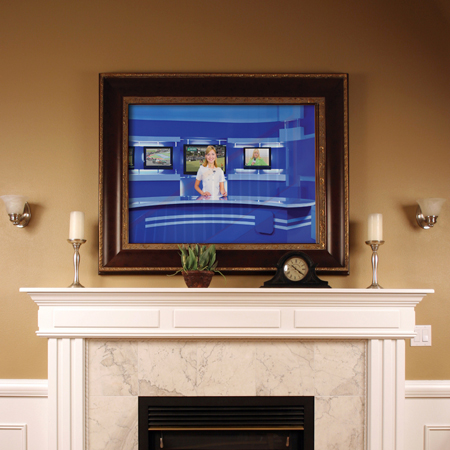 Framed LED TVs
The solution for larger viewing areas...
The Framed LED Mirror TV from Accent is a unique way to turn an otherwise standard tv viewing area into a beautiful piece of art that will complement the design of any room or public viewing area. Our framed large screen Mirror TV's are ultra thin. Choose from several standard frame styles and colors or upgrade to a premium frame. Surface mount installation is easy, simply mount your new mirror tv on the wall just like any flat screen tv. Our large screen Mirror TV's utilizing LED HDTV's, display vivid picture quality and operate with a regular hand held remote. Choose from screen sizes 32", 40", 46", 50", 55", 65" and 75".
Our LED televisions offer the latest in display technology, and provide the most vivid picture available on the market today.
Upgrading to a 3D option is available by quote. *Optional 3D is only in effect when wearing the 3D glasses.
Buy Large Screen Mirror TV with a custom frame to enhance any living or office decor. No more ugly black tv. See a beautiful mirror in a frame and when the TV is on, you see the high quality LED TV. Select from a variety of frame styles to suit any decor. If you don't see a frame that you like, simply let us know what you prefer and we will make it happen!